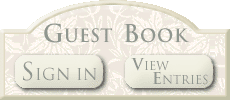 This page was last updated on: December 31, 2012
MERLE AND BETTY HOBBS

AND THEIR HOBBS KIDS AND GRANDKIDS!

FROM GYPSUM VALLEY TO GRAND JUNCTION,

THEN TO THEIR FINAL RESTING PLACE! 

AN OLD FARM TRANSCENDED INTOTO BETTY'S TRUE GRIT AT FRUITA, COLORADO

THE BARN , OLD CHICKEN HOUSE, TOOL SHED, AND THIS QUAINT OLD FARM HOUSE WERE COMPLETELY RENNOVATED INTO

BETTY'S MASTER PLAN. 

HOBBS HILLSHIRE ESTATE!

LEFT TO RIGHT: TRAVIS HOBBS, JULIE CRESSLER, JAMES CRESSLER, JAMIE ARAGON, MICHELLE  AND CAIDEN HOBBS, BETTY HOBBS, DOROTHY SPINDLER, KRISTEN CRESSLER (IN THE CHAIR).  BRADEN HOBBS IS WALKING TOWARD

THE HOUSE.  MADISON CRESSLER IS ON THE TRICYCLE. 

JUDY CRESSLER TOOK THE PICTURE, MICHAEL HOO AND PAUL RATLIFF WERE OUT OF SIGHT SOMEWHERE,  KYLIE THOMAS WAS IN THE TREE HOUSE. 

MERLE HOBBS WAS IN THE HOUSE.  JOHN CRESSLER WAS IN THE

GARAGE GETTING MORE BEER FOR HIMSELF AND TRAVIS!

RANDY ARAGON DID NOT ATTEND THE FESTIVITIES. STEWART HOBBS AND

HIS FAMILY, AND ROWDY HOBBS CAME LATER THAT EVENING FOR

A FINE SUPPER FEAST!

MERLE HOBBS GETTING READY TO DRIVE STEWART'S

NEW PETERBILT TO TRAVIS'S SHOP.  LOOKING GOOD!

AND PROVIDING ENTERTAINMENT WAS JOHNNY CASH!

"I FIND IT VERY, VERY EASY TO BE TRUE.  I FIND MYSELF ALONE WHEN EACH DAY IS THROUGH. YES, I'LL ADMIT THAT I'M A FOOL FOR YOU. BECAUSE YOU'RE MINE, I WALK THE LINE."

AND WITH A LITTLE BOW FROM THE WAIST, TRACE HOBBS SAID "THANK YA VERY MUCH, FOLKS!"

JOHN CRESSLER AND TRAVIS HOBBS STUDY THEIR LIAR'S POKER CARDS THAT JUST EARNED ONE OF THEM ANOTHER LETTER TOWARD LOSING THE GAME! 

"MISS KRITTY" IS PACKING COUSIN SHANE WILLIAMS AROUND.  HE LOVED RIDING AROUND IN  THE SIDEBOARD WAGON WHICH WAS IN CONSTANT USE THROUGHOUT THE DAY.  THERE WERE MANY "DESIGNATED DRIVERS!

IN THE BACKGROUND, IS THE HOBBS GUEST COTTAGE.  FULLY EQUIPPED WITH KITCHENETTE, BATHROOM, BIG KING-SIZED

BED AND TELEVISION.  THAT FRONT PORCH WITH THE

PORCH SWING WAS INVITING, ALONG WITH THE SOUND

OF IRRIGATION WATER RUNNING ON THE WHEAT FIELD. 

  MERLE HOBBS PROUDLY SITS AMONG FIVE OF HIS SEVEN CHILDREN,

AND FOUR OF HIS NINE GRANDCHILDREN.

(STANDING-BACK ROW)  STEWART HOBBS, TRAVIS HOBBS, SHANNON HOBBS,

(STEWART'S DAUGHTER, 11 YOA), AND ROWDY HOBBS.

ON THE COUCH WITH MERLE ARE HIS TWO DAUGHTERS, JULIE HOBBS AND JOY HOBBS.  (JULIE HAS TWO CHILDREN)  SITTING ON JULIE'S LAP IS COLE, 6, SON OF STEWART. SITTING BESIDE GRANDPA IS CAIDEN, 3, DAUGHTER OF TRAVIS. BESIDE THE COUCH

IS BRADEN, 6, SON OF TRAVIS; AND TRACE, 4, SON OF STEWART.  NOT PRESENT

WERE DENA HOBBS AND GLENN HOBBS.  DENA HAS TWO CHILDREN.

THE HOBBS BOYS AT CHRISTMAS-2010  

TRAVIS & FAMILY; ROWDY & FAMILY; BETTY AND MERLE; STEWART AND FAMILY

WHOA! LET'S BACK UP A BIT...

TWO GREAT DAYS IN JUNE 2006

AN ANNOUNCEMENT FROM GRANDMA BETTIE HOBBS

******************************************************

"Stryker Jace Hobbs arrived at 1:17 am on July 26th.  He weighed 7 lbs. 1 oz, and was 19 1/2 in long.  He's a handsome fellow with a full head of dark hair and blue eyes.  Mom (Karen) and Stryker are doing great.    Dad (Rowdy) is absolutely awestruck.  This is his firstborn!

He lays on the bed beside Stryker and just marvels at him. 

Big sister Mattie is very excited and wants to hold him all the time. 

It's a battle to reign in her enthusiasm, but she's so proud of her

new baby brother.  If Grandpa (Merle) feels up to it, I'm taking

him to Gypsum to see everyone and met the little guy. "      

  LOOK AT MR. STRYKER HOBBS  AT TEN AND A HALF-MONTHS OLD! 

WALKS EVERYWHERE AND ANYWHERE.  STRYKER IS PLIGHTED TO BE A TRUCKER JUST LIKE HIS DAD AND UNCLES.

STEWART, TRAVIS, AND ROWDY POSE WITH THEIR MOM, BETTY HOBBS, AT THE WYLAND REUNION IN JULY 2010.

  EVERYONE HAD LEFT THE  JULY 2010 FAMILY REUNION AT MERLE AND BETTY HOBBS FARM NEAR

FRUITA, COLORADO.  

MERLE WAS BACK HOME AND DOING A LOT BETTER MEDICALLY.  JAMES AND JULIA SPENT THE NIGHT

WITH THEM BEFORE THEY CAUGHT THEIR

MORNING FLIGHT FOR ORLANDO, FLORIDA. 

JAMES FELT THE NEED TO TAKE A PICTURE.  BETTY AND MERLE REMOVED ALL OXYGEN HOSES, COMBED HIS

HAIR AND HE SMILED.  JAMES THEN SHOT THIS

PHOTO OF THE FAMILY PATRIARCH.

THIS PICTURE, TEN MONTHS LATER...

FOR MERLE'S 72ND BIRTHDAY, HIS KIDS, THEIR WIVES, AND ALMOST ALL GRANDKIDS CELEBRATED THE OCCASION AT THE HOBBS FARM IN FRUITA, COLORADO.

DENA HOBBS AND HER TWO CHILDREN DID NOT MAKE IT TO THE DOINGS...

BACK ROW, LEFT TO RIGHT: VICKI HOBBS (WIFE OF STEWART HOBBS-TOP ROW ON THE RIGHT). THEIR TWO SONS ARE SEATED DOWN IN FRONT OF VICKI: TRACE AND COLE;  MICHELE AND TRAVIS HOBBS WITH THEIR TWO KIDDOS, CAIDEN AND BRADEN.

GLENN HOBB (CENTER BACK ROW) IS NOT STANDING ON A CHAIR!  HE IS A TALL, HANDSOME SINGLE CHRISTIAN PREACHER MAN.   KAREN HOBBS AND HER DAUGHTER MADDIE ARE STANDING IN FRONT OF GLENN AND TO THE LEFT OF ROWDY HOBBS WHO IS HOLDING STRYKER HOBBS, KAREN AND ROWDY'S FIRST BORN!  SHANNON HOBBS IS STANDING IN FRONT OF HER UNCLE ROWDY AND NEXT TO HER DAD, STEWART.

BESIDE MERLE, ON HIS RIGHT SIDE IS HIS WIFE, BETTY JANE, AND MERLE'S OLDEST DAUGHTER, JOY HOBBS.  SHE HAS NO CHILDREN.

(AND THAT'S ALL I KNOW ABOUT THAT!  dls)

MERLE  AND BETTY'S CHRISTMAS 2010 PHOTO

ON THEIR FRONT PORCH.  I HAVE THIS SAME PHOTO HANGING IN MY DEN RIGHT BY MY WINDOW.  IT WAS ONE OF THE LAST REAL GOOD PICTURES OF BOTH OF THEM.

CLICK "BACK" TO SEE WYLAND-WILLIAMS FAMILY REUNION PICTURES-2010

  ON MAY DAY, 2011 AT 8:09AM, MERLE CLARENCE HOBBS LEFT THIS WORLD.   ON FRIDAY, MAY 6TH, A MEMORIAL SERVICE WAS HELD IN HONOR AND REMEMBRANCE OF MERLE'S LIFE.  THE ABOVE PHOTO WAS USED...

AT THE MORTUARY, A VIDEO OF MERLE'S  72 YEAR'S OF LIFE FROM CHILDHOOD, A TEENAGER, FARMER, TRUCKER, AND A DAD OF FOUR CHILDREN.

HIS MARRIAGE TO BETTY JANE WYLAND, AND THEIR LIFE TOGETHER IN COLORADO,  RAISING THEIR THREE SONS, AND THEIR GRANDCHILDREN WAS ENJOYED AND APPRECIATED BY MANY FRIENDS AND FAMILY.